Thanks to the work and management of the Agricultural Protection team of SAG Aysén, the first export of 40 boxes with a total of 4800 peony sticks to Holland took place.
The Platinium Flowers company responsible for this export was inspected by the Agriculture and Livestock Service team and the first batch of flowers was certified at origin for the first time in the region's history.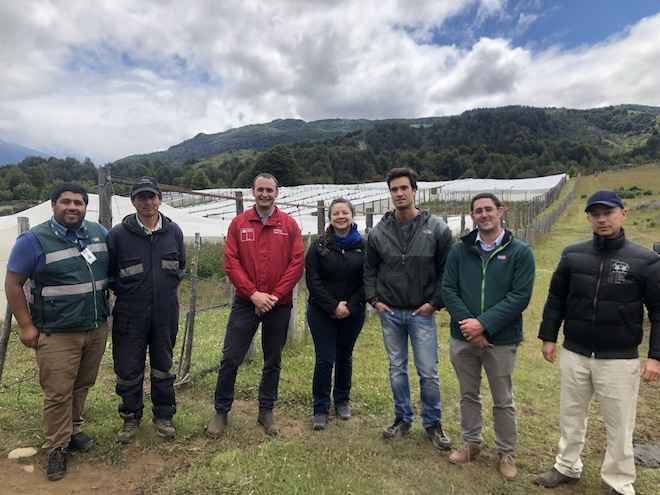 This management allows the region's producers to minimize their work time, which is crucial in the floriculture industry, improving manufacturing and quality management.
"Mauricio Alamos, general manager of Inversiones y Agrícola Platinium, said: "This is a very important step forward for us; we believe that improving processes in the region for our products is very useful. Going to the international market in a more direct way has been very beneficial, because it allows us to have a little more control of our product and reach the final destination with a better quality".
With 12 years in the production of flowers, specifically peonies, this advance is very important for the company: "There is still much to develop, we have an important volume of flowers, being able to integrate different producers in the same area, we believe it is very beneficial for the region and we have all the strength and encouragement to continue developing floriculture in Aysén, which is of very good quality," said Mauricio Álamos Rojas.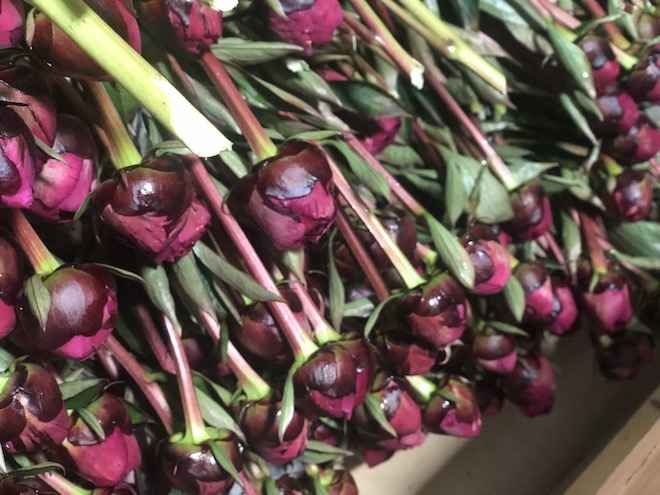 "We are very happy to have taken this big step. We are doing things as President Sebastián Piñera and Minister Antonio Walker have indicated, facilitating, decentralizing management, streamlining and modernizing, believing in our officials, very capable officials, who have the necessary training to be able to certify at source and avoid a logistical step that had clear commercial consequences, which made the business less profitable".
"Today we are here fulfilling a commitment we made a couple of months ago, which was done through a conversation coordinated by the director of Pro Chile."
I am very happy because the truth is that this is the way we can develop the Aysén Region, bringing skills to our region and really projecting ourselves, because we have a lot to do and for that we have to believe in our producers and make ourselves available to them," said Felipe Henríquez Raglianti, regional ministerial secretary of Agriculture.
From SAG, Matías Vial Orueta, regional director, said he was very proud of his work team for achieving this historic achievement in the region: "I am very proud of the Service's agricultural team, a demand from an entrepreneur was met, they have been on the ground seeing their needs, their challenges; and one of the most important was the logistics issue.
The truth is that bringing flowers from Patagonia to a house in Berlin is a tremendous challenge and we, as part of this chain, are involved in providing guarantees to international markets in sanitary matters and thus facilitating the work of the entrepreneur. In this case, a peony packing plant was certified for the first time at origin, which considerably reduces the waiting time of the flowers, which are a supersensitive product.
So, every hour, every minute counts, the fact that it is certified at origin generates a tremendous contribution to the flower production chain in Aysén. Finally, I would just like to congratulate the employees, that is what we expect to continue to be carried out in the service, collaboration, passion for work, enthusiasm and professionalism".
However, this management would not be complete without the collaboration of Pro Chile, its director Pamela Flores, said: "We are very happy that today this is a historic milestone for us, today we can take flowers directly from the Aysén Region of Holland with the corresponding certifications, this had not been done before and today is a concrete fact, thanks to the perseverance of the producer Mauricio Alamos, thanks to that we can have this milestone".
Link:
https://www.suractual.cl/2019/12/20/sag-realiza-primera-certificacion-en-origen-de-peonias-en-la-region-de-aysen/